We are a community of adult learners.
We are a public nonprofit.
We work for you.

We live in Western Maine,
one of the most rural parts of the U.S.
We have 3 Literacy Centers.
Come see us!
Northern Franklin County Learning Center at the Phillips Public Library
on
Main Street in Phillips.
Mt. Blue Literacy Center on 129 Seamon Road, Farmington
Spruce Mountain Literacy Center on 9 Cedar Street, Livermore Falls
We are life long learners with free
weekly classes offered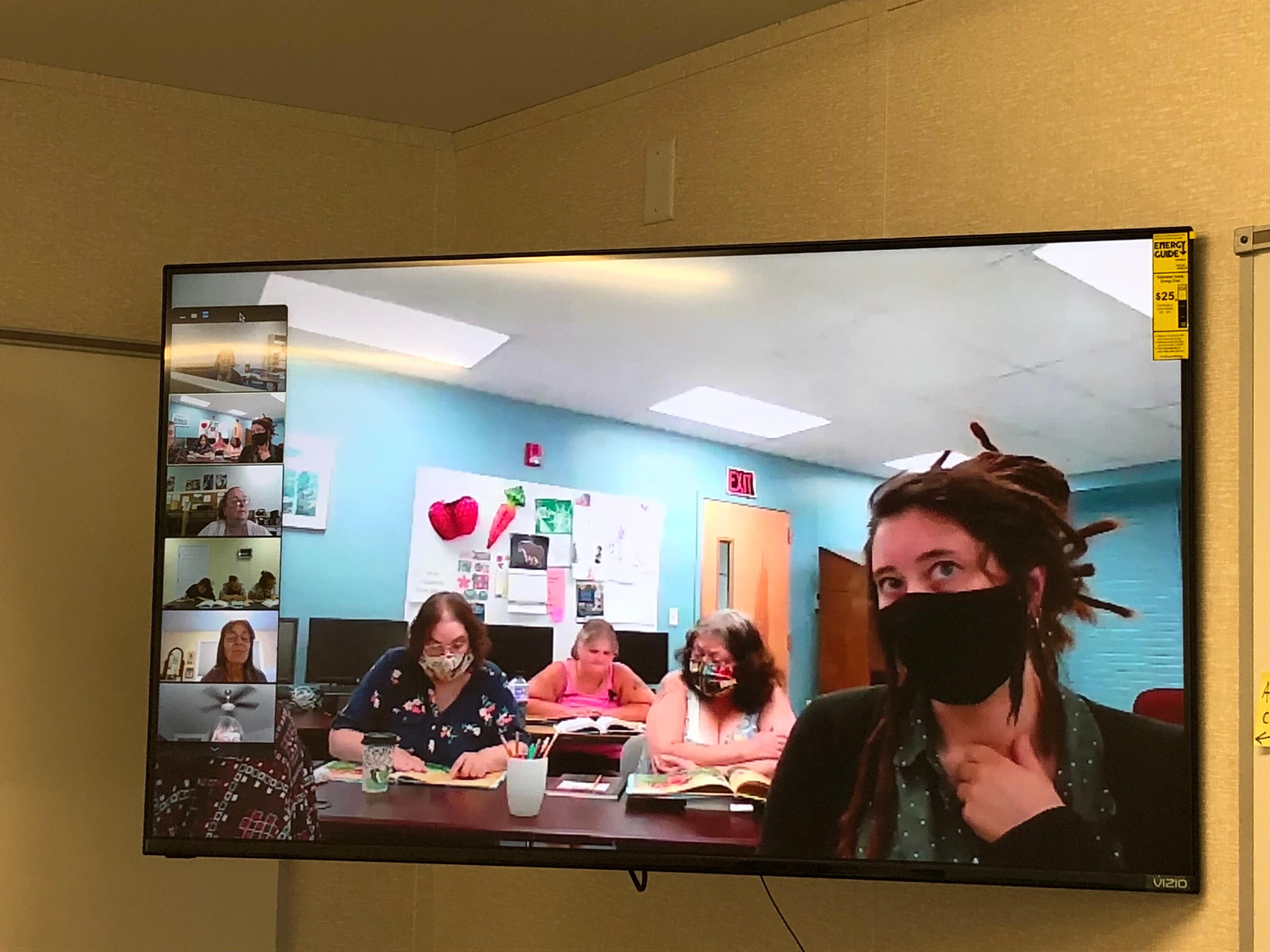 We are trained volunteer tutors,
who work with their adult students every week.
We are 61 volunteers.
(1529 books given out in 2020 to people in need)
We are collaborators to promote literacy.
(we network with 61 organizations in the community)
Click on this link to learn about our Rural Expansion
We are readers.
We are writers.
We host 3 Literacy Festivals a year!
Mike Magic dazzles the crowd.
Click on the link below to read about our literacy festivals.
Literacy Festival Kicks off Northern Learning Center
We are a Part Time Staff.
Sara Beech ,Tutoring Program Coordinator and Administrative Assistant, ( since 11/1/2016)
Sara is a full time Community Education student working on their Masters degree at Goddard College. Sara is a trained Maine HUmanities Council Facilitator, a transformative language artist, and a board member of the Wilton Free Public Library. Sara has always pursued alternative education pathways. Can you believe they tried to become a Literacy Volunteers tutor at the age of 9? Sara and their children raise goats, play a variety of games, and read books. They all love to dabble in playing musical instruments.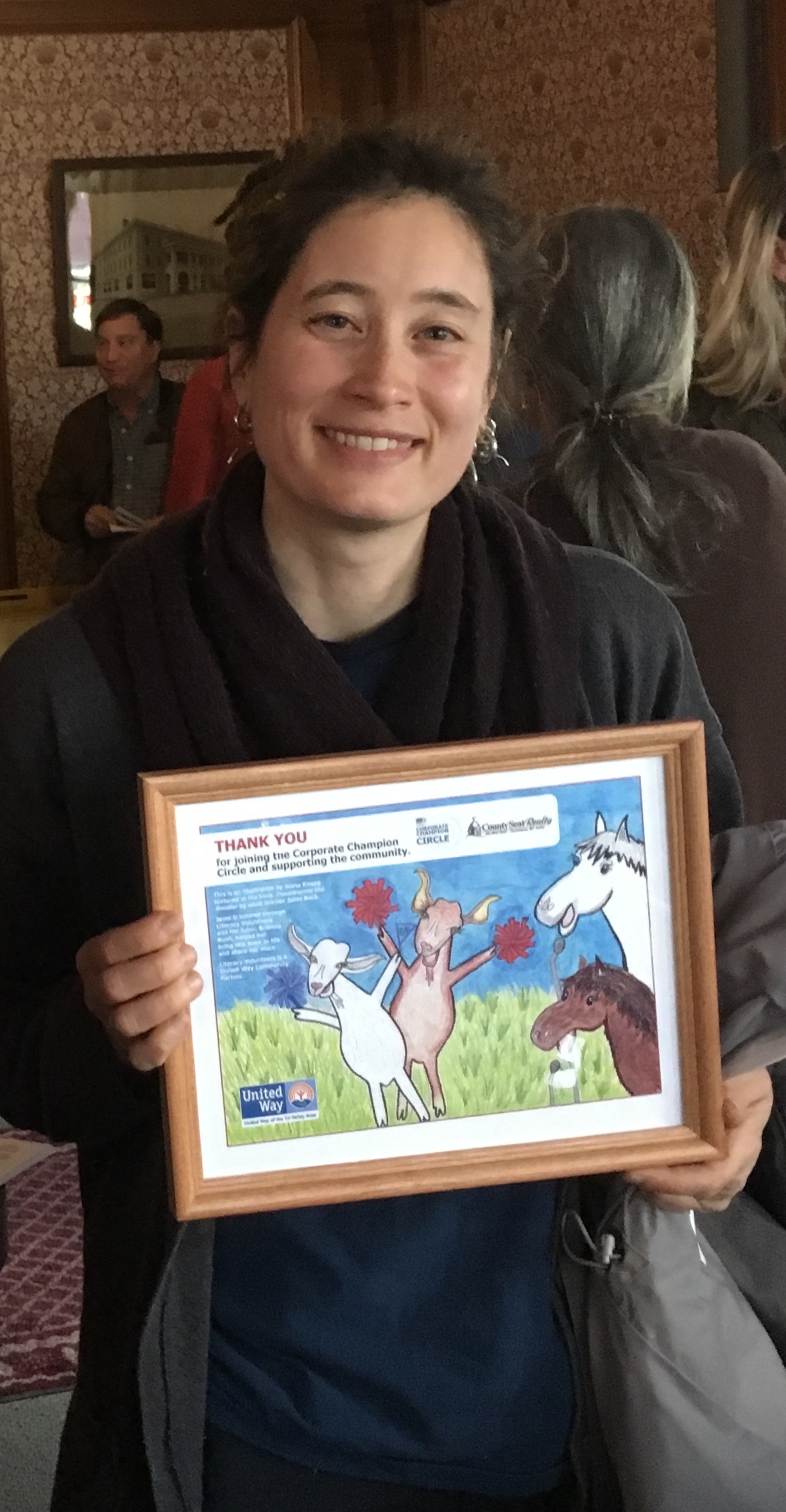 Barbara Averill, Executive Director (since 7/1/2015):
Barb earned a masters degree from USM in Special Education in 2009, and went on to establish the first elementary charter school special education program (K-8) in Maine. The first half of her career was as a small restaurant/bakery owner. Barb loves to be outdoors playing with her yellow lab, all year round, though she will find time to read and write.
We are a Board of Directors.
Co-Chair
Co-Chair
Treasurer
Secretary
Member at Large
Member at Large
Member at Large
Maggie Davis, Vienna
Mathilda Holt, Farmington
Nancy Austin, Farmington
Michelle Guillaume, Farmington
Judy Pottle, Livermore Falls
Alana Knapp, Farmington
Erika Ouellette, Strong