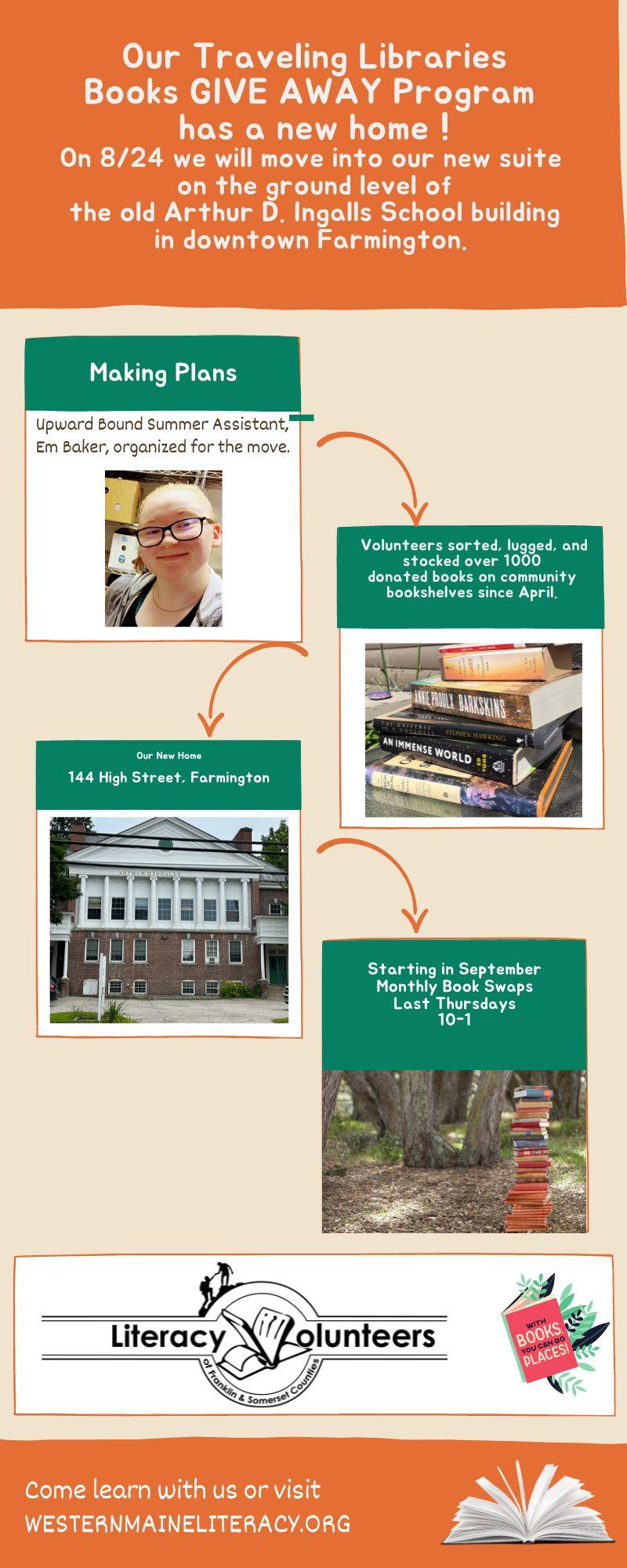 We have several ways to give free books to those in need
in the community.
In 2022 we gave out 1,938 new and gently used books. We collaborate with Devaney Doak & Garrett Booksellers, United Way of the Tri-Valley Area, Western Maine Community Action, and Maine Humanities Council to provide books to adult learners in groups, tutors, and to anyone in need.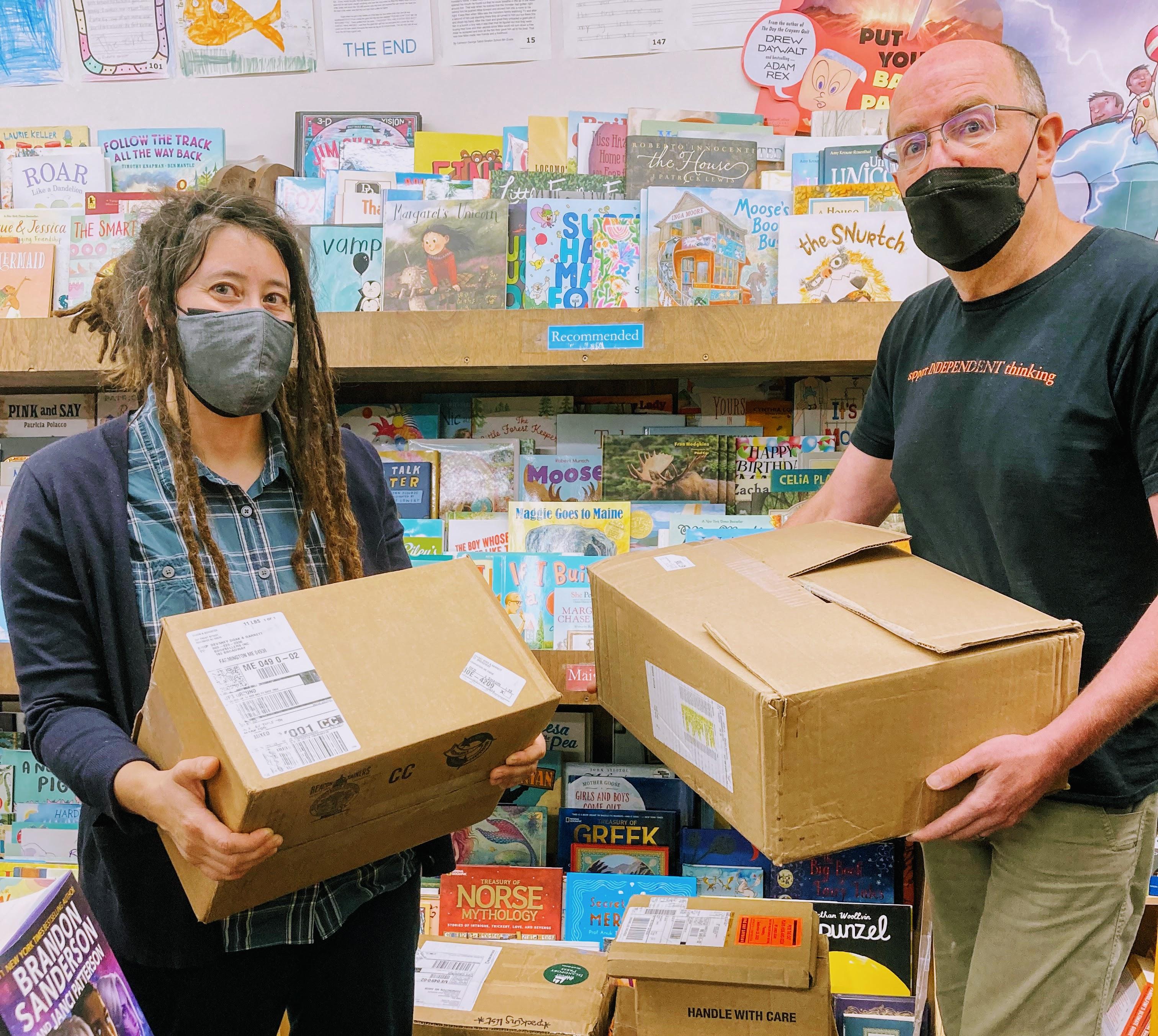 Book Give-Away Events are provided by appointment. Contact us for an event in your location.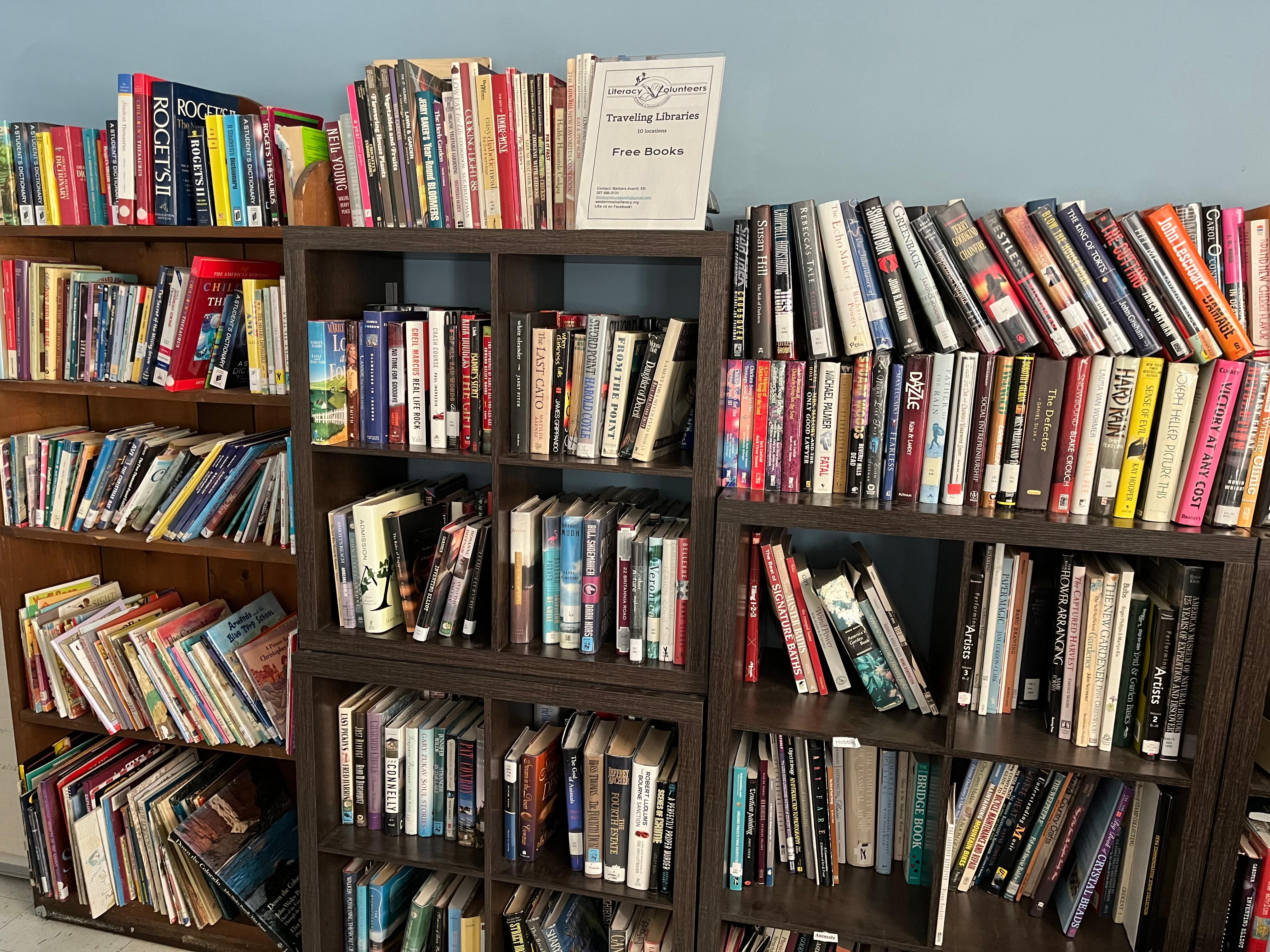 We accept donated books for distribution to families in need.
If you're interested in donating books, please contact us.