Every last Saturday of the month~join us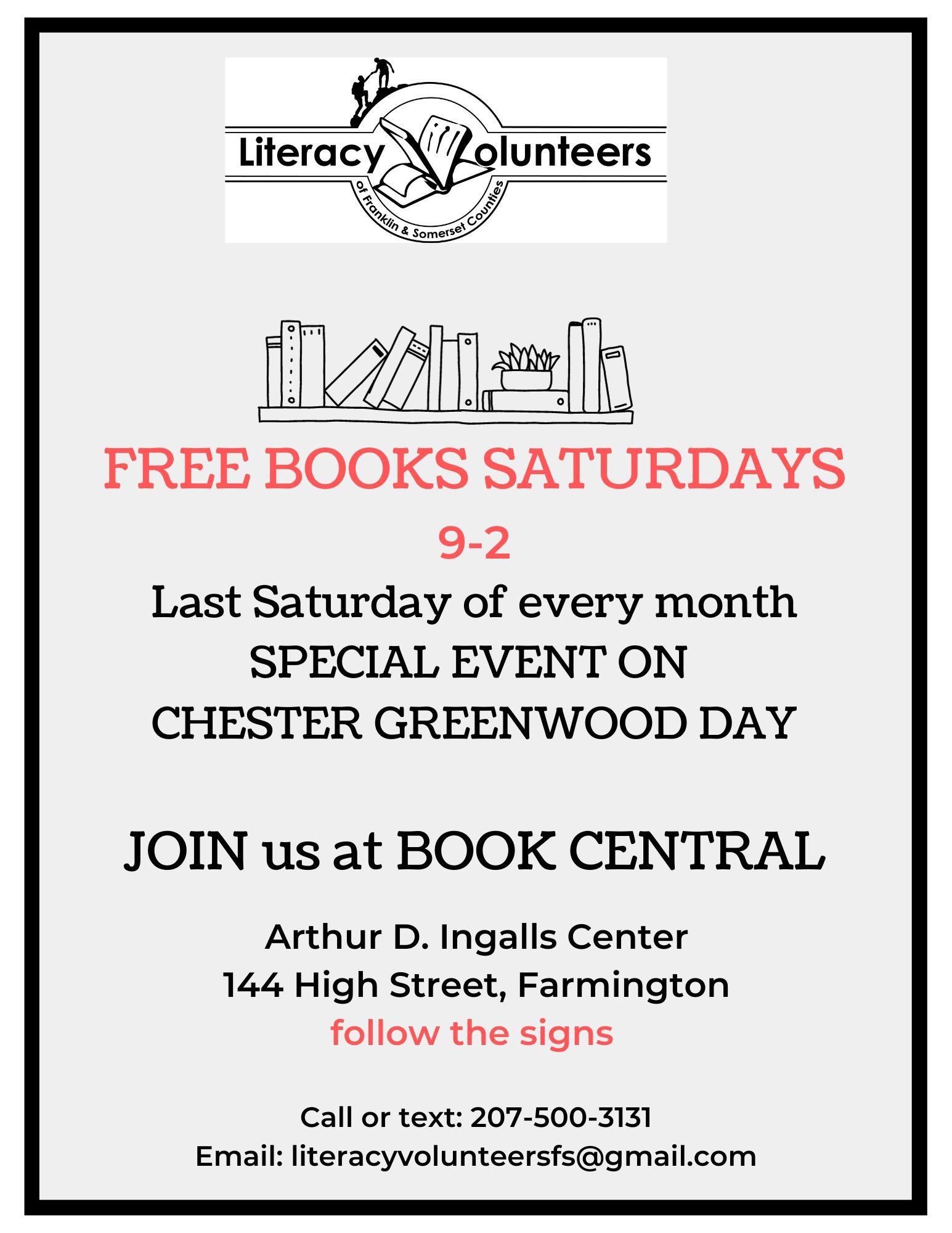 Directions to our Free Books Saturdays:
On Saturdays only, the public has access to park in the rear of the building, where the entrance to our event is. Access to the parking lot is from the G.W. Mallett School parking lot. You can enter the G.W. Mallett School parking lot at 116 Middle Street. Drive through the lot and take a left into the Ingalls Center rear parking lot. All traffic is one way through the school lot. When exiting the Ingalls Center please drive straight (directly behind the school). Parking in the front of the building is also available on Saturdays only. Monday through Friday parking is available on the street only.

BOOK GIVE AWAYS
We offer free books for your event or occasion.
We just need to know how many, what genres, when, and where.
Contact us for books.
We have several ways to give away free books
to those in need in the community.
We collaborate with Devaney Doak & Garrett Booksellers, United Way of the Tri-Valley Area, Western Maine Community Action, and Maine Humanities Council to provide books to adult learners in groups, tutors, and to anyone in need.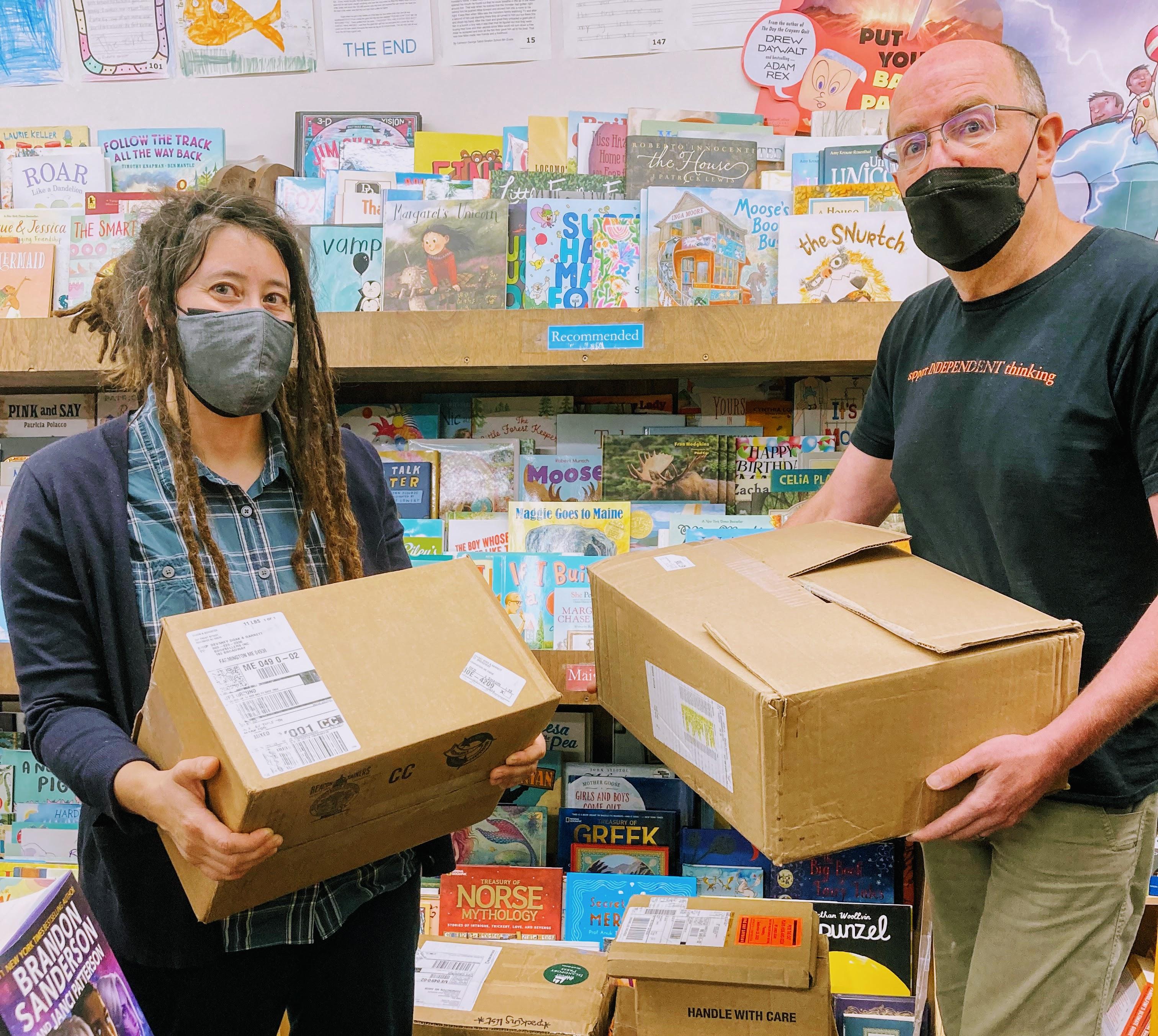 In 2022 we gave out 1,938
new
and gently used books.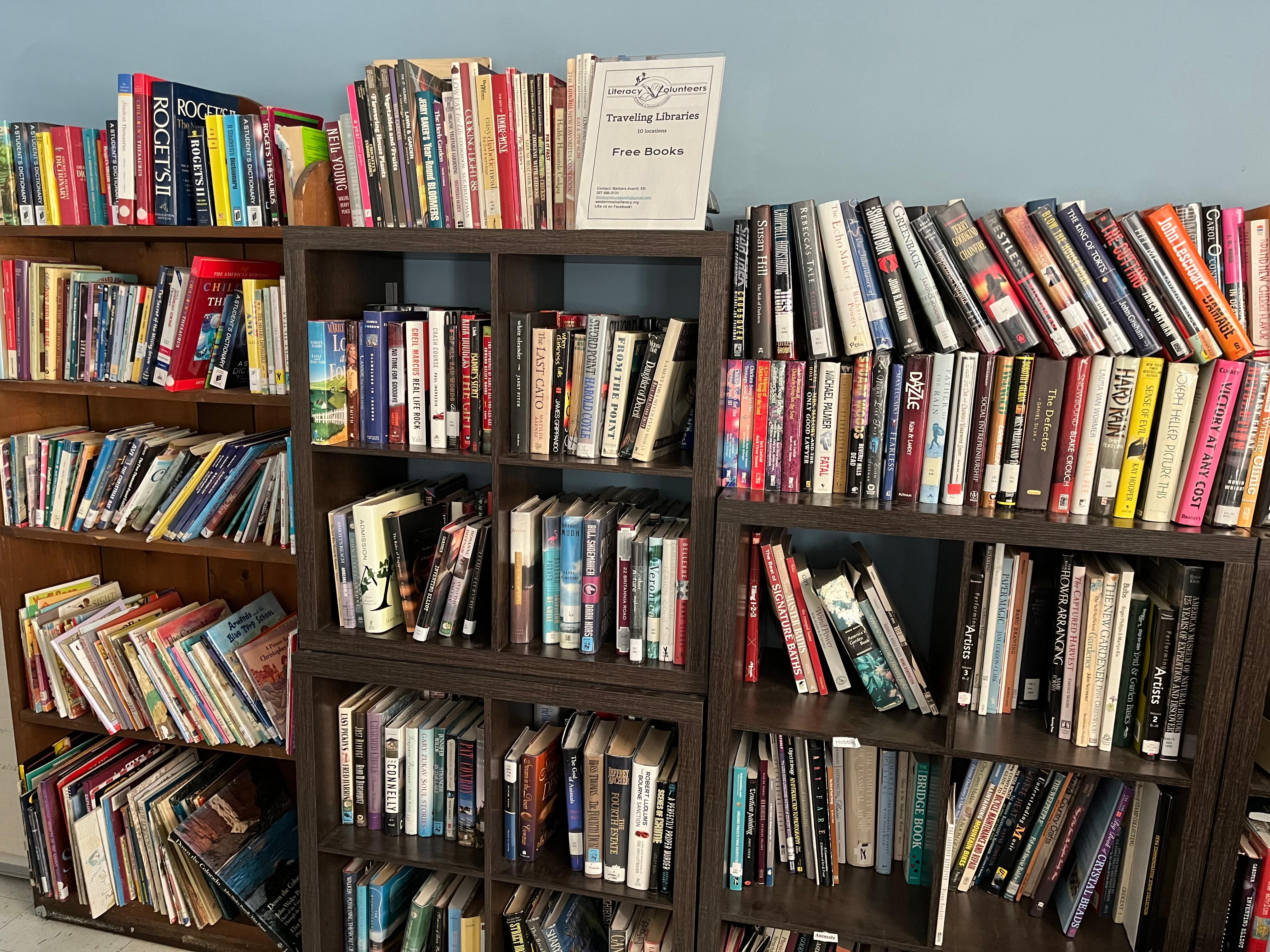 We accept donated books.
If you're interested in donating books, please click on the donate tab.