Weekly Community Connect Classes
~
Informal adult learning for all abilities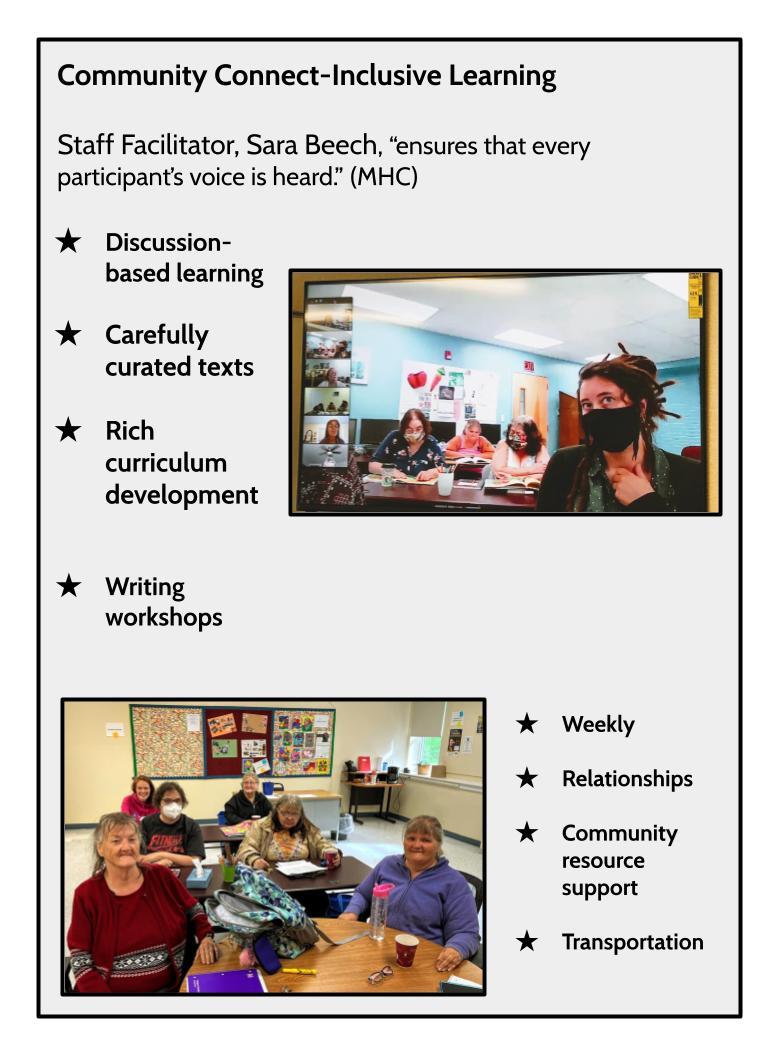 Summer Data Science Portrait Zine

We are all poets. Bill, Karen, Aishah, Lacey Ann, and Caitlyn
Contact us to register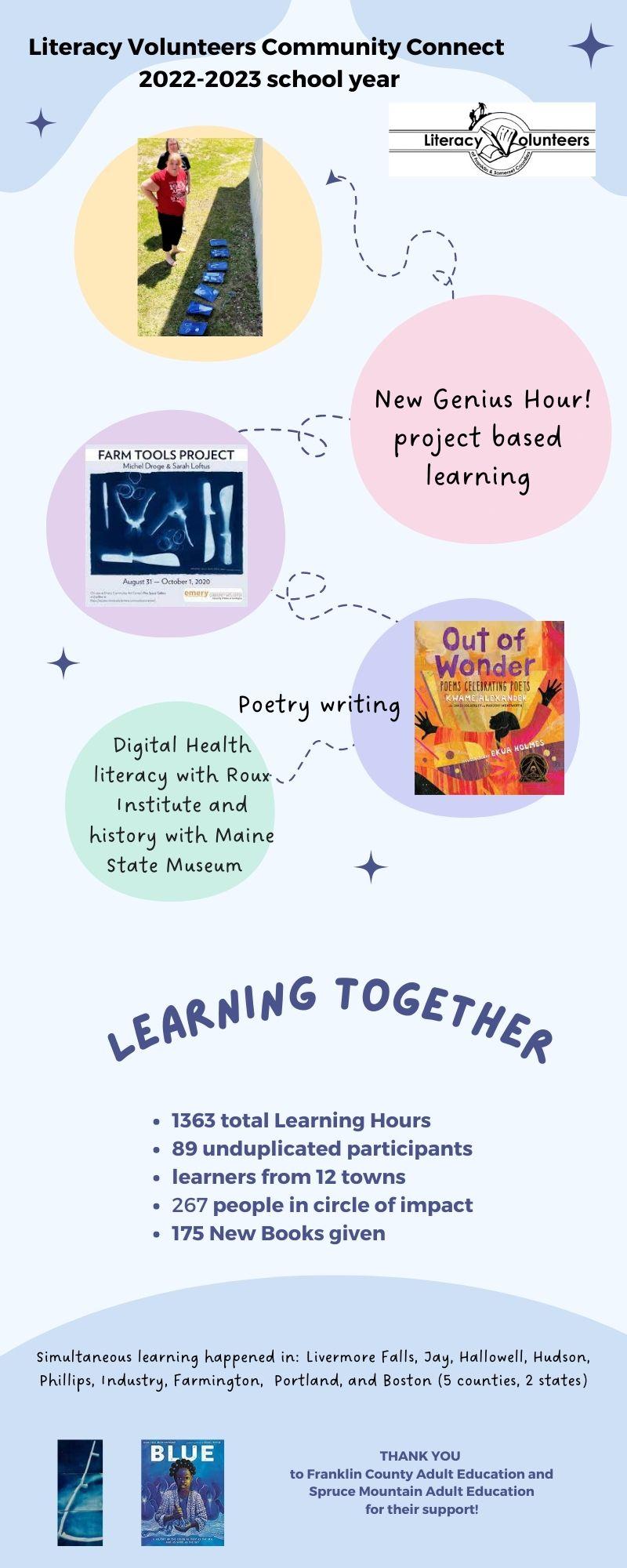 Cyanoprinting requires the sun and then the shade to dry.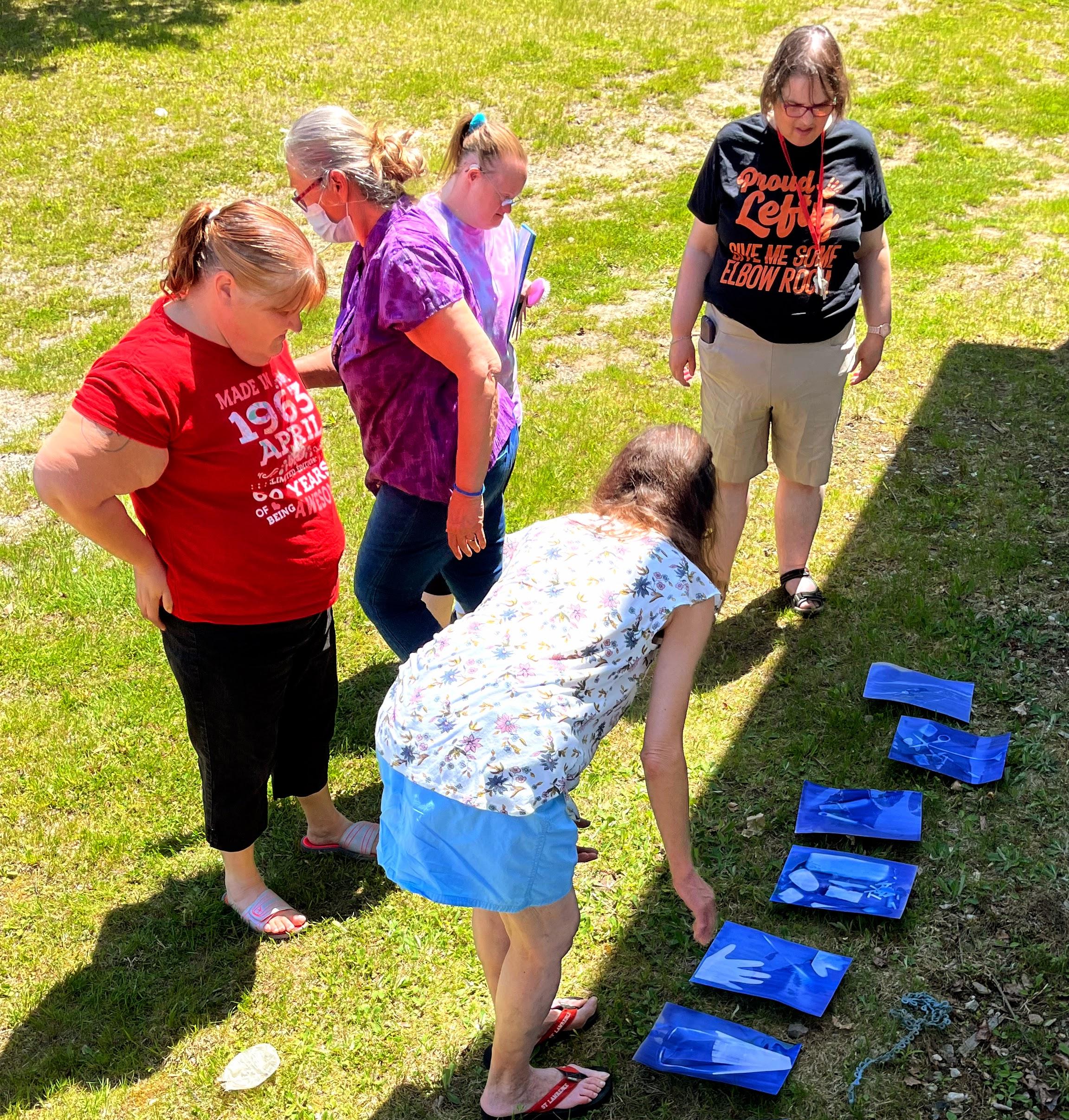 Cyanoprinting, Tools, and Poetry Minizine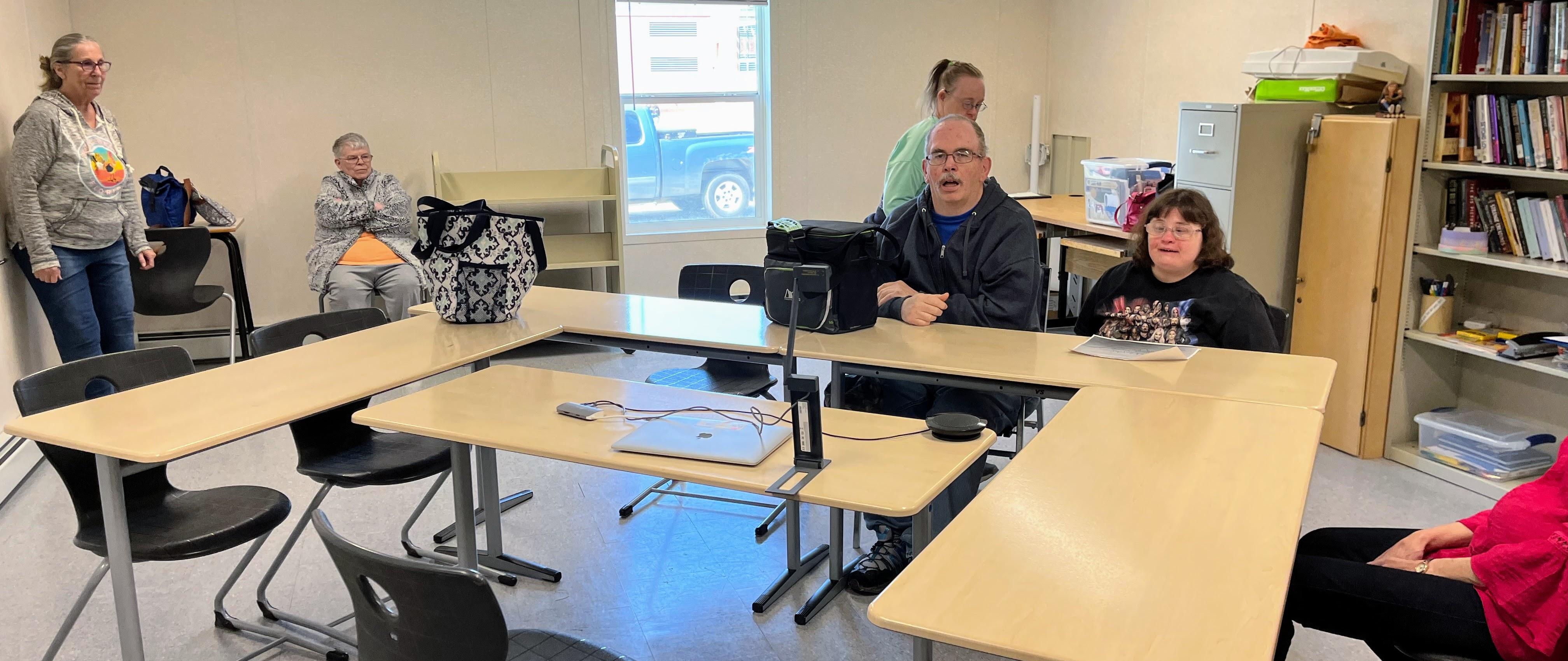 Goal of Community Connect:
Continuity of quality literacy instruction, both in person and remotely, will be ensured. Adult Learners will use digital literacy and grow in confidence to see themselves as members of literacy communities, able to both share ideas and ask questions.
3 modules per semester:
Book Discussions: A curated selection of topics around the theme-using texts as the basis for discussions and maybe some writing.
Creative Writing Workshops: Writing and collaging together, following a text-based prompt.
Community Connect: Participants will learn information about a contemporary topic from a community presenter. Larger group and smaller group discussions follow (using "breakout rooms")
History:
In 2020, we developed a weekly, semester-long "Community Connect" group tutoring program, offered several times a year, and it now averages 18 participants per session, from 12 towns and 4 counties, linking 6 physical hybrid classroom settings with individuals in homes/cars/restaurants/libraries.
We utilize texts to design, develop, adjust, and implement contextual, collaborative, discussion-based learning experiences.

Three modules: book discussions, creative writing workshops, and Community Connect; when representatives from health, financial, social service and civic organizations join us to present information on learner chosen topics.

Tutors take part by modeling and encouraging discussions in the large group and breakout rooms, and, if necessary, assist learners with reading and/or writing during class.

Books are provided at no cost to registrants, through a collaboration with Devaney Doak & Garrett Booksellers and the Maine Humanities Council.
Testimonials
"This is great. I just love how you read a book during Book Discussion then use the same theme for a Writing Workshop. That is so clever. Thank you again."

"This session was just beautiful. It was nicely organized and the flow was great. I enjoyed how everyone was so willing to write and then share. Such an engaging class. I can't wait for the next one. Thank you everyone."

"Love the class. The strength everyone shares."
Our Community Connect partners
Franklin County Adult Ed., Spruce Mountain Adult Ed., Skowhegan Adult Ed., United Way, Healthy Community Coalition, Phillips Public Library, Maine Humanities Council, ME LV Affiliates, LEAP Inc.,Treat Memorial Library, Work First, League of Women Voters, Seniors Plus,Twice Sold Tales and Devaney Doak & Garrett Booksellers bookstores.